A Romantic Fantasy Series by Jane Armor
Blurb
When a light fae princess and a human knight decide to join forces it's the spark needed to ensure the return of the dragons—and a terrible war.
Betrayed by those sworn to protect her, Rella takes refuge in love, then leaves him rather than subject him to the dangers that await. But when her mate is captured by her enemy, she will stop at nothing to rescue him.
Dagstyrr gathers the greatest force ever seen and takes us back to the where it all began, this time he won't leave without fulfilling his promise to the dragons, but at what cost?
Can he, a mere human, save the dragons and their unique magic?
Will Rella and Dagstyrr survive the ultimate betrayal?
📑The FAE SERIES- TOP SHELVES
✅Compelling Tale of Adventure and Courage
✅World Building is Perfect!
✅Adventure Filled Fantasy
✅Romantic Fantasy
✅Epic Fantasy
✅Fairy Tales and Mythology
✅New Adult Romance
❤️🐉A story of love, betrayal, and courage set in the magical world of fae, where, with the help of the dragons, two people discover how to become who they were born to be.💕🐉
DARK FAE
The Fae Series Book 1
She dares not reveal her powers. He desperately needs her aid. Together, will they spark a war between good and evil?
Princess Rella is desperate to free her brother from the citadel. So she roams the streets disguised as a boy in search of the human warrior she needs to complete her plan. But when the light fae royal agrees to also rescue a knight's family in exchange for his help, she triggers a cascade of disaster that could destroy their realm.
Dagstyrr of Halfenhaw will do anything to spring his three siblings from the vizier's ugly prison. But he's shocked when the dirty waif he partners with turns out to be a fearless young woman. And he's unprepared for the formidable magic she unleashes when she saves the fugitives from drowning… or for how she moves his heart.
As Rella begins falling for the handsome man, she fights against a dark power she's not sure she can contain. And Dagstyrr fears his determination to win the lovely fae's affections will be for naught when they learn their jailor has dispatched a vicious dragon to hunt them down.
Can the renegade pair entwine their destinies without inciting unrestrained chaos?
Dark Fae is the explosive first book in the epic fantasy Fae Series. If you like strong heroines, intense magical battles, and a touch of romance, then you'll love Jane Armor's addictive adventure.
KINDLE UNLIMITED: ✅
Praise For The Series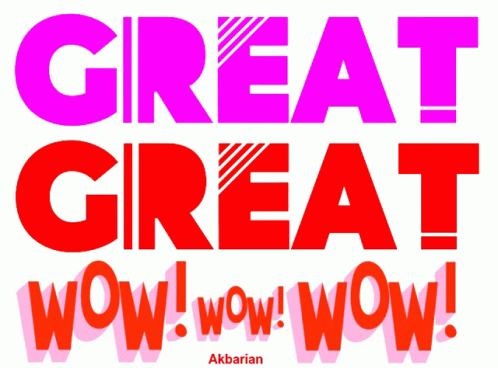 ⭐️⭐️⭐️⭐️⭐️ A wonderful novel that brings to life the world of the fae.. This second book in the series is as captivating as the first. A real "can't put it down story" that transports the reader to a magical world of the fae . But like all the best novels simultaneously it's about real life . With believable, well rounded characters and stories that ring true. The kind of fantasy novel that makes one believe in the fantasy world it describes. This trilogy could well be the next game of thrones as the skill with which it is written paints mind pictures that would translate onto the cinema screen as effortlessly as it appears on the screens of our imagination. I really. Hope this trilogy gets the attention it deserves as the world of fantasy writing is made richer by the world of the fae as gloriously brought to life by Jane Armor. Amazon reviewer
⭐️⭐️⭐️⭐️⭐️ Wonderful world building. This isn't a genre I usually read, but I was hooked from the first page. It had universal themes of love, betrayal, courage and loyalty within this wonderful, magical world. I'm looking forward to the next book in the series.! Amazon reviewer
⭐️⭐️⭐️⭐️⭐️ ONE INCREDIBLE DELIGHT. Dangerous dragons! Jane brought out the heavy artillery with this thrilling little number, delivering this heart pounding pulse racing block buster, hooking you from the start and reeling you in for the duration, wrapping this jewel up sleek, shiny and tight. A raging tempest of vexing mishaps and perplexing events, observe the arduous trials and daring triumphs, alongside the dramatic twists and intricate turns, putting our characters through their paces, testing them in ways they nerve saw coming... Goodreads reviewer
⭐️⭐️⭐️⭐️⭐️Amazing!!Great new author! So well written it grabbed me from the start! The twists and turns kept me guessing and engaged without being absurd. The descriptions of the settings and characters make you feel like you really know them and are there with them! Perfect book/series to curl up on the couch and lose yourself in. Can not wait for number three!! Amazon Reviewer
WILD FAE
The Fae Series Book 2
Heartbreaking separation. An explosive reunion. Will joining forces triumph against an enemy… or push them to the edge of disaster?
Princess Rella is determined to defeat the Dark Emperor. Lonely without her mate, she refuses to drag him into her personal war to restore the queens. But she's forced to change her plans when she learns her own kind are being captured, turned into dragon-blood addicts, and sold into slavery.
Dagstyrr of Halfenhaw's anger at being left behind simmers under his hurt. Charged with rescuing the dragons, the brave human despairs he doesn't have near enough warriors to accomplish his task. So when he hears the lovely fae who spurned him has fighters flocking to her camp, he swallows his pride and asks for help with his cause.
Though Rella extracts a promise from the gallant knight to aid her quest to unseat the vile tyrant first, she battles betrayal from those sworn to her side. And while Dagstyrr's unique gift wins him respect among the fae, his high-profile role in a crucial scouting expedition leads to betrayal and tragedy.
Can this fated couple willing to die for each other merge their missions to bring down a fearsome foe?
Wild Fae is the action-packed second book in the epic fantasy Fae Series. If you like courageous characters, spectacular settings, and pulse-pounding twists and turns, then you'll love Jane Armor's page-turning tale.
KINDLE UNLIMITED: ✅
Follow

Jane Armor

on Bookbub
DRAGON FAE
The Fae Series Book 3
A tragic act of violence. Heartbreaking sacrifice. Will Rella and Dagstyrr free the dragons...or unleash a terrible foe on the fae realm?
Dagstyrr, hero of Thingstyrbol, has gathered the greatest force ever seen to attack the evil vizier of Hedabar and free the dragons enslaved beneath the sorcerer's lair. Once an outcast because of her dual magic, Rella has united the fae behind Dagstyrr's flag. It's an alliance forged by their bond of love, as powerful as it is precarious. Their only path to victory lies in keeping one another safe.
But treachery is brewing within the ranks of the fae, for the dragons are feared and hated as much as they are revered. When tragedy strikes, Dagstyrr's choices are stark: to save his mate or risk everything.
KINDLE UNLIMITED : ✅
Visit Jane Armor's site for more